Discord Name:
WildStriker#6222
GitHub Repository (Must be V3):

Description:
Only one cog to play chess with another user. Its working but probably has some bugs…
use standard algerbraic notation to complete a move. see example here: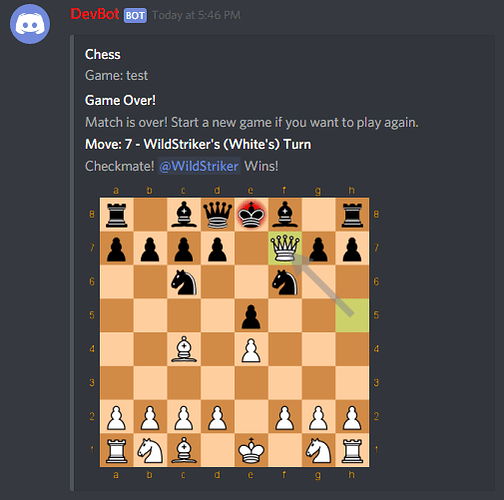 I use CairoSVG to convert python-chess svg board into a png (does discord support svg embedded images? possibly in the future?) It requires a specific version required for Windows OS as I couldn't get it to work out of the box.
On Linux you need to install cairo separately
https://cairosvg.org/documentation/#installation